It's that time of the year, the time to shine and have fun, the race season is here! Here I bring you 10 gorgeous outfits to spark the style creativity, hope you all enjoy it!
You can't go wrong with the choice of wearing white. It's definitely the go-to colour for warmer days. A mermaid style dress is for sure the most chic and elegant choice among all the silhouettes. A structured sun hat would be a perfect choice pairing with the dress.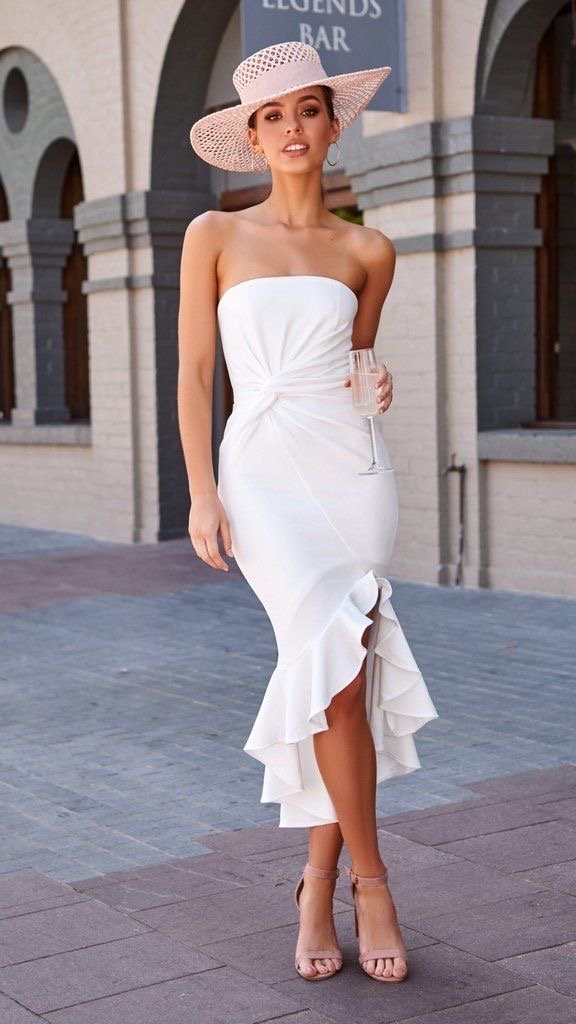 Not a big fan of dresses? Then how about a relaxed fit draping white suit? The wrap design of the suit is absolutely stunning creating an effortless vibe. Be the coolest and most chilled guest around the race course! I would pair the look with an exaggerated floppy hat.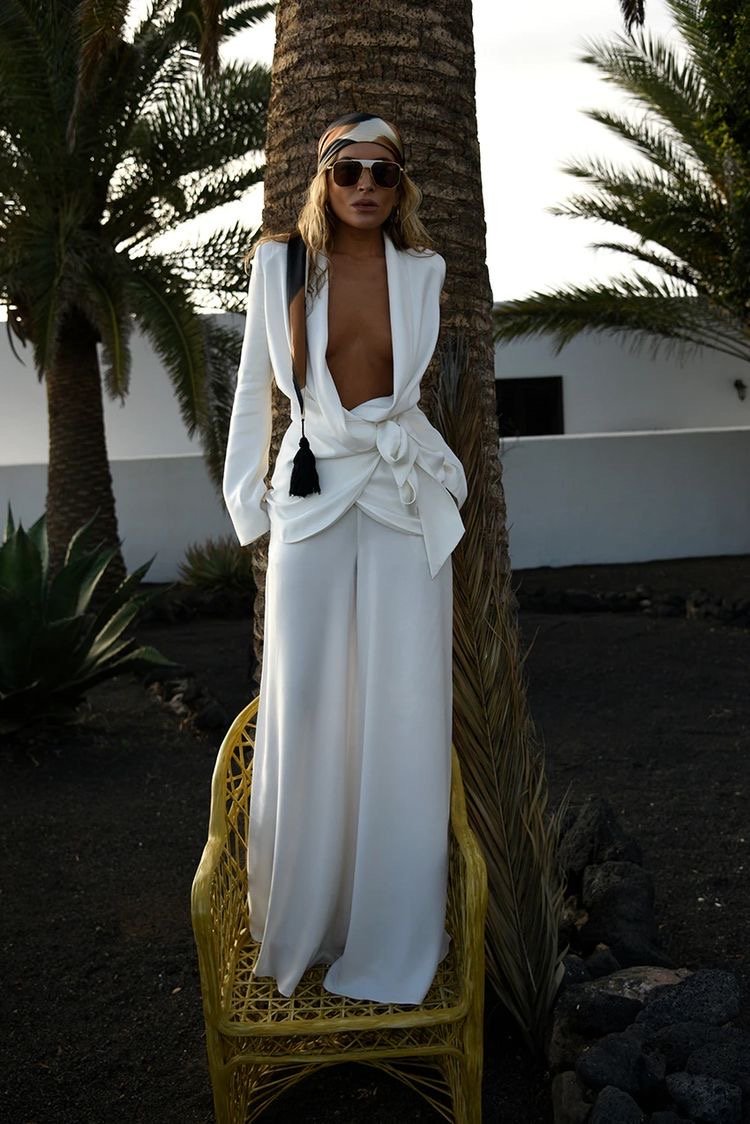 If you want to try colours but you are not too confident with wearing them, I bet you'll love the classic black and white combo. The white ruffle design along the garment is simply on point, pairing with a raw edge straw hat will look dIvine.
The combination of black and white could be fun too, just like polka dots. This is a great example of mixing sizes of a print. It does not look messy at all, in fact, it presents such an amazing taste of style. With an outfit like this, a big fedora hat would be a stunning choice to balance the look out.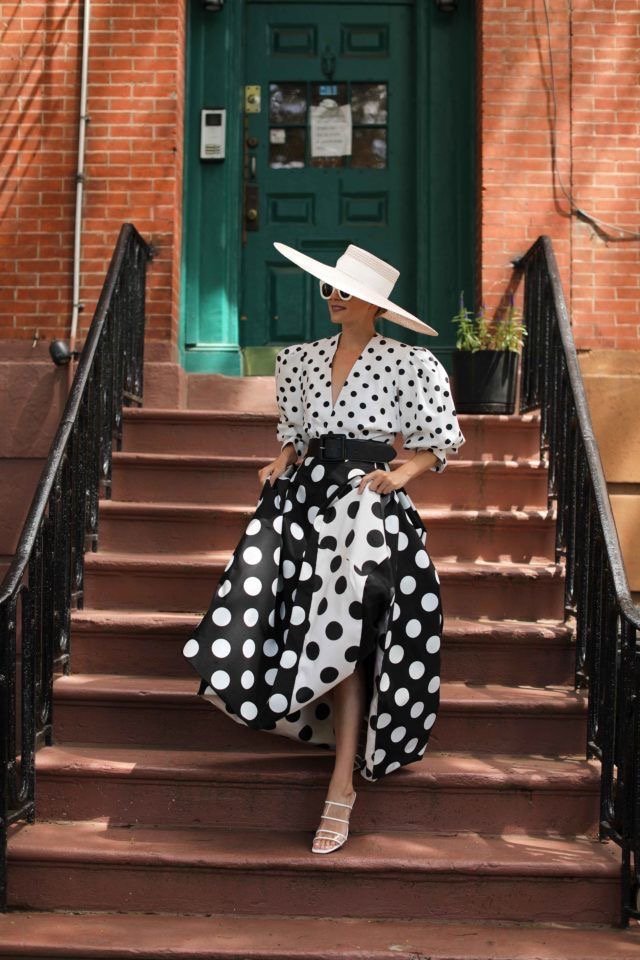 For those who prefer more girly looks, here is what you are looking for. An A-line dress is always the way to go. It cinches the waist and flares out, the ruffle hem design brings so much cuteness to the look. A fascinator and a little purse in the same colour would complete the look in the best way.
Who said pinks are not for those boss ladies out there? Here comes a tailored suit, but in pink. Change everything into a more structured silhouette brings pink so many more style possibilities.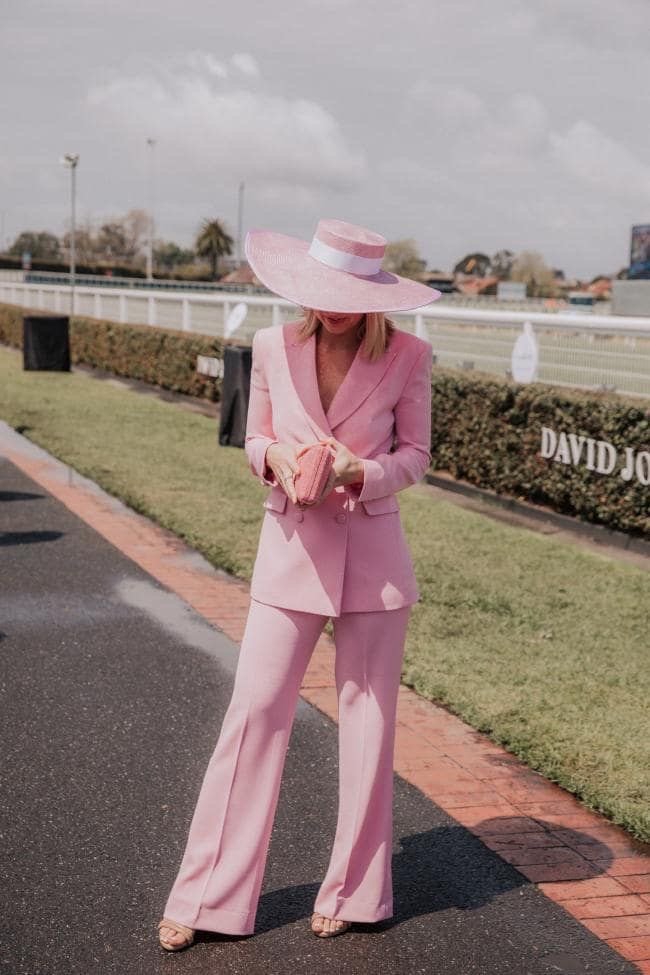 Now it's party time for those who love to play with colours. A head-to-toe fuchsia pink look is just so eye-catching. It surely will make you stand out among the crowd. What makes it more special is the walking cane, looks like someone just walked out of a movie.
If you feel like having one colour from top to bottom is a bit boring, how about adding some neutral colours in? Blue and white surely makes a good couple. The white trim of the hat makes the whole look cohesive.
Choosing your hat in the same colour of your dress is no doubt a safe bet, but it's also fun to make your hat the statement piece. The big fedora hat with flower print all over definitely adds a bit of twist to the look, not to mention pink and blue goes so well together.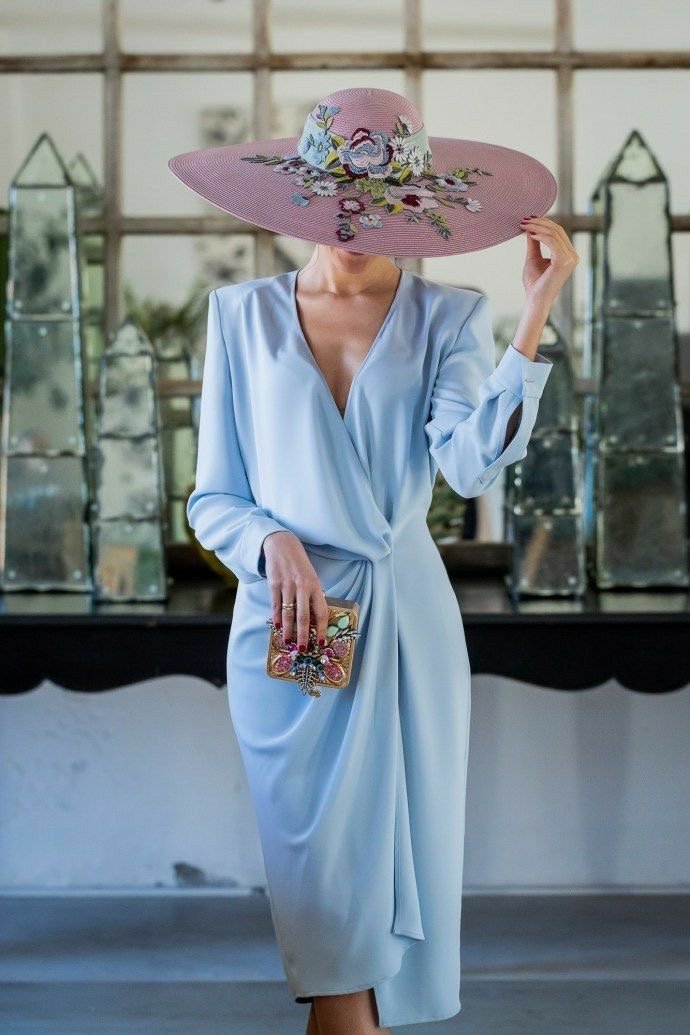 For those who are queen for bold colours, you would love this look. There are so much going on with the look but somehow the colour combo complements each other so well. Make sure you show a bit more skin when you are wearing bold colours.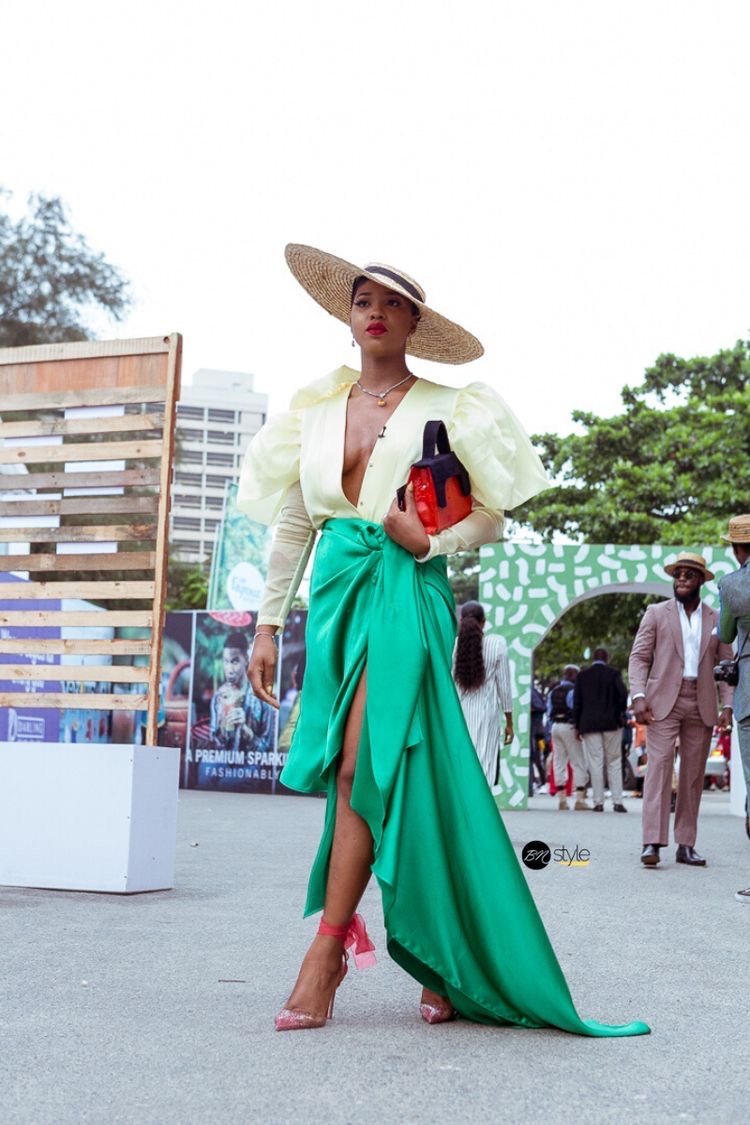 Here you go, hope you enjoy the inspirations I bring to you and happy shopping
Have the best time for the upcoming race season!