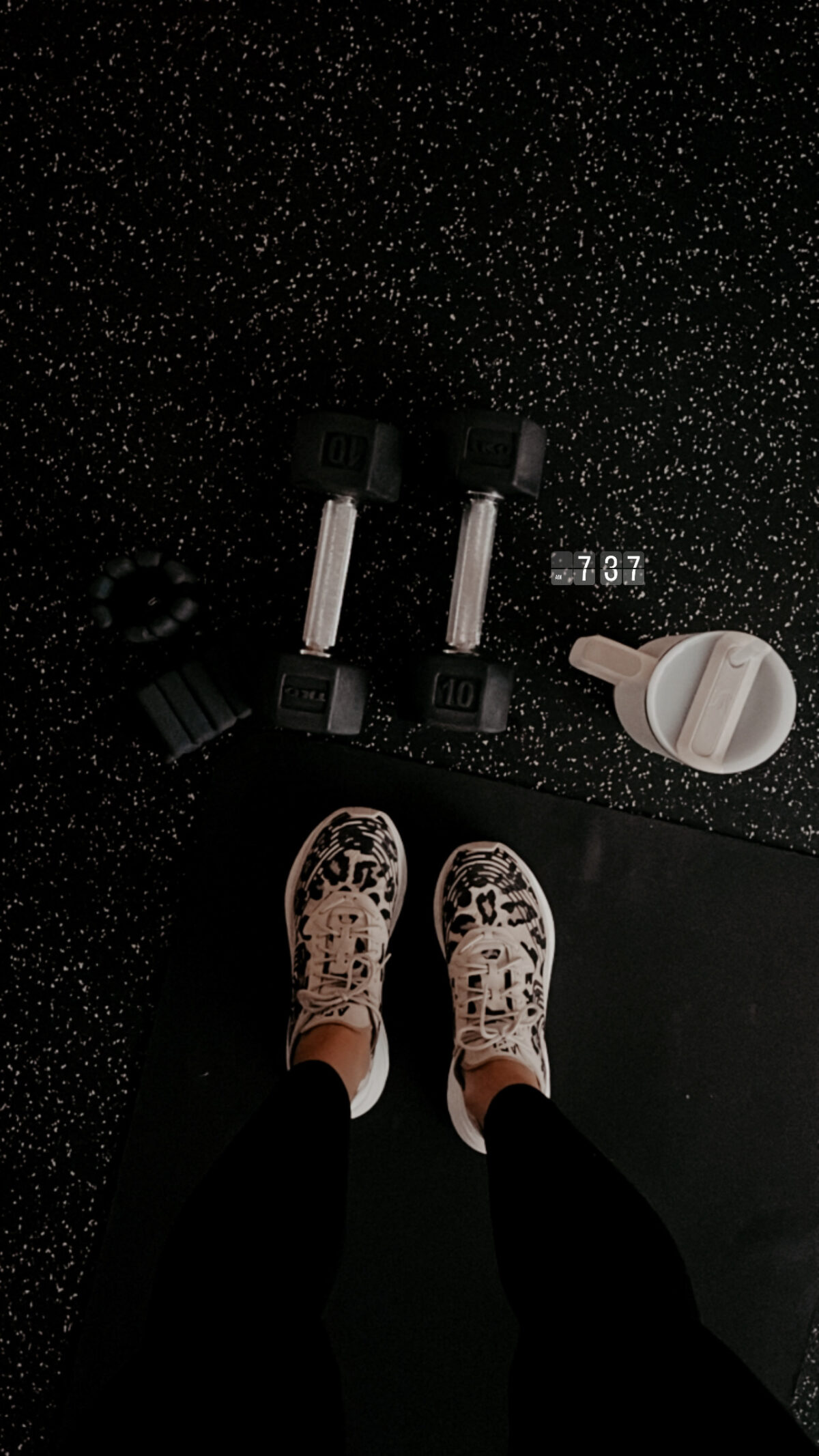 Happy 2023! If you're like me, you enjoyed the holidays to the fullest and indulged a little more than you normally would. Between the food and drink at cocktail parties, friend get togethers, and family gatherings, I found myself not feeling so great come the new year. And honestly, it's hard to keep up with working out when there are cookies to bake, wine to drink and nights staying up late with friends. Despite all this, I'm ready to get back on track this month and do the things that make me feel my best physically and mentally.
I often get questions about my health and wellness routine, so thought I'd share five tips for either getting back into or starting a health routine post-holidays.
But first, before any of the tips, I want to start with this: Never feel guilty about indulging during this time. The holidays are such a fun time of year filled with celebrations, gifting and being thankful. It is a time meant for family and what's better than standing around the kitchen island drinking wine and enjoying a charcuterie board with the ones you love. So no guilt – smile at the past, and move on to the future!
Here are my five tips for wellness recovery after the busy holiday season, or a vacation, stressful work week, or really anything for that matter!
1. Drink water…..lots of it.
I understand this is a no brainer, but it's easy to forget how much water your drinking on a daily basis. I try to make it easy for myself and aim for 3 tumblers full of water a day. I also like to drop in some water drops for flavor, or hydration boost powder.
2. Eat your veggies.
Eating foods rich in vitamins and antioxidants naturally help your body detox. I aim for greens/veggies to represent the largest portion on my plate next to a lean protein (ie chicken or salmon), healthy starch (ie quinoa) and fat (ie avocado). The trick is to eat veggies first and that will help keep your blood glucose level low! We love to do bowls in our house, so I'll typically layer chicken, avocado and some quinoa or brown rice over a big bed of kale with other mixed veggies.
3. Get moving
I know it is hard to get motivated after the holidays – I am currently feeling this so hard! So I try a quick 20 minute walk each day until I'm ready to get back into my morning workout routine. Simply walking helps increase your energy levels, improve your mood, memory, and sleep. It's also proven to strengthen your immune system and cardiovascular fitness, so start slow and build throughout the month and year.
4. Get some sleep!
Making sure you get enough sleep is even more important than working out. Your body needs to recover overnight and that's when all the wellness magic really happens! I aim for 8-9 hours each night and if I don't feel rested in the morning, I will skip my workout and prioritize sleep.
5. Take time to slow down.
Don't let the pressure of the new year, new goals and resolutions get to you. Your brain and body need time to reset from the craziness and extra fun during the holidays. I love to do Savasana to help calm my mind and body each day. I do this right after my work out and stretching. I've also become a fan of app guided meditations that can take as little as 5 minutes of your day.